Want a reason to buy some white wine tonight? According to a new study white wine makes you HAPPIER.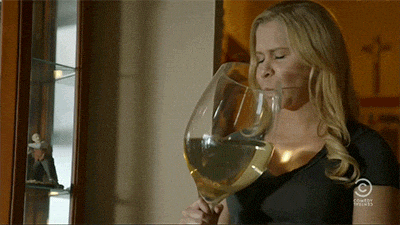 (giphy)
The study out of Spain found that women are a lot happier when they drink white wine and they'll feel more aggressive or guilty when they drink red wine.
(giphy)
So pair a glass (or 2) of white wine with your dinner tonight!
(The Sun)
© 2018 Corus Radio, a division of Corus Entertainment Inc.