Netflix's new television series is making viewers VOMIT and PASS OUT.
The horror series, "The Haunting of Hill House" is so terrifying it's causing people to vomit, pass out and lose sleep.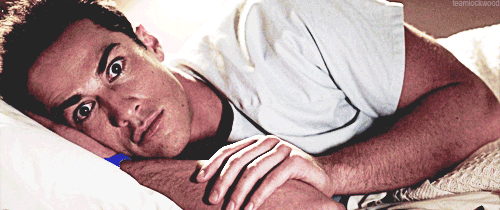 (giphy)
It's not just scary, it's also really good. It has an impressive 9.1 out of 10 rating on IMDB and 90% favourable rating on Rotten Tomatoes.
The creepy horror series is based on Shirley Jackson's 1959 book of the same name and is about siblings who confront terrifying memories from their childhood home called, you guessed it, Hill House.
It also has Stephen King's approval!
The 10-episode horror series is available right now on Netflix.
© 2018 Corus Radio, a division of Corus Entertainment Inc.