There are some things that need to be forgotten and this may be the thing. How inconvenient this would be if we had to go back to the pay phone technology
Maybe they are trying to figure out where the debit card goes!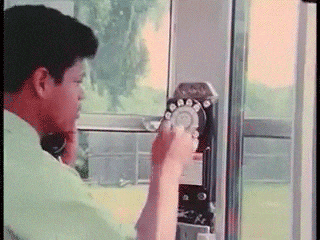 Like waiting in line at Pearson airport for a phone, I don't miss that or driving for miles looking for a pay phone. I don't know about you, I love my cellphone! 
© 2018 Corus Radio, a division of Corus Entertainment Inc.