If you're tired of not finding love on Tinder, Bumble and eHarmony, Facebook's new dating app is here to help you find your soulmate!
'Facebook Dating' is now active in Canada!
So how does it work? You'll be able to access Facebook Dating within the Facebook app/website but in a separate Messenger window. So your name and age will be pulled from your Facebook profile but don't worry, they won't match you up with people you're already friends with on Facebook. Thank god, that would have been awkward.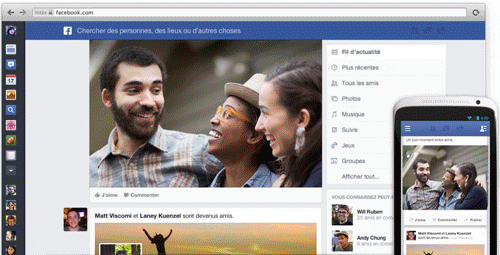 (giphy)
Your matches are based on their algorithm that also takes into account your age, location, religion, things you've "liked" etc.
They'll first show you matches with people you share mutual friends with but you can turn that feature off.
You also have a lot of gender options like "trans man,""trans woman," and "non-binary/two-spirit."
(giphy)
Facebook wants you to find the love of your life and not just meaningless hook-ups. Facebook Dating's product manager Nathan Shar said, "The goal of the team is to make Facebook simply the best place to start a relationship online."
"We wanted to make a product that encouraged people to remember that there are people behind the profiles and the cards that they're seeing. We wanted a system that emphasizes consideration over impulse. We want you to consider more than that person's profile photo."
© 2018 Corus Radio, a division of Corus Entertainment Inc.