Netflix is starting to really crack down on people who share their accounts, aka EVERYONE.
UK Software firm, Synamedia, unveiled the 'Orwellian AI system' at a technology event in Las Vegas. This new system was created to track down any account that has been sharing its details with another person.
This new software basically analyses your account activity. It analyses which accounts are logged in, at what time and from where, knowing this can see who is sharing their account.
So if you're in Cornwall using your Netflix account and your buddy is also using your account but in Ottawa this new software will know.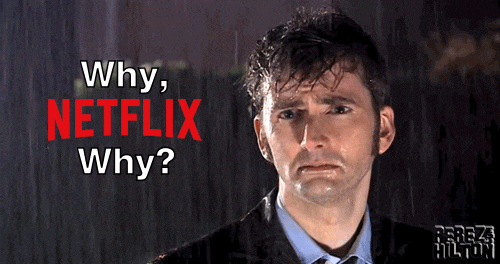 (giphy)
But there is good news (sort of), subscribers who are sharing their account will be offered a 'premium shared account service' that will let you share your account details with a few other people. So you'll have to pay MORE to share your account.
Synamedia's chief product officer, Jean Marc Racine, said, "Casual credentials sharing is becoming too expensive to ignore. Our new solution gives operators the ability to take action."
He also explained that, "it's a great way to keep honest people honest while benefiting from an incremental revenue stream."
The company said trials have already started.
© 2019 Corus Radio, a division of Corus Entertainment Inc.