Well, this was an unexpected and an amazing surprise!!
Ariana Grande, one of the big headliners at Coachella this year, took the stage last night. She was not only joined by Nicki Minaj and P. Diddy, but she was also joined by none other than *NSYNC!
Lance Bass, JC Chasez, Joey Fatone and Chris Kirkpatrick performed a mix of "break up with your girlfriend, i'm bored" and "It Makes Me Ill" and "Tearin' Up My Heart". (With all the dance moves of course)
Justin Timberlake, the biggest member of *NSYNC, was not on stage for the reunion.  Apparently, Justin was unable to make Coachella because he is still currently on his "Man of the Woods Tour". I don't know about you, but if I was Justin, I'd make time to perform at Coachella.
During the performance, Ariana Grande said she had "prepared her whole m***** f****** life for this moment" and *NSYNC told that crowd that Coachella had been a dream of theirs and thanked them for their ongoing support.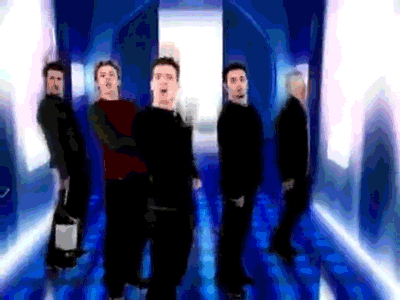 © 2019 Global News, a division of Corus Entertainment Inc.