Usually there's a strict dress code for students but one high school in Houston just implemented a dress code for PARENTS.
 James Madison High School in Houston now has a dress code that parents have to follow. Earlier this month the principal of the school sent out a letter letting parents know they are no longer permitted on school grounds wearing satin caps or bonnets, hair rollers, pyjamas, leggings (OMG, WHAT?!), low-cut tops, sagging pants, short-shorts and short dresses are also banned.
Yes, you read that right. Parents are banned from wearing LEGGINGS (and everything else that was mentioned) when they're dropping off or picking up their kids.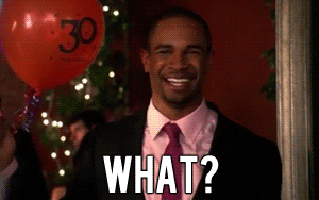 (giphy)
The principal said this new policy will help, "prepare our children and let them know daily, the appropriate attire they are supposed to wear when entering a building, going somewhere, applying for a job."
A spokesperson for the Houston Federation of Teachers said, "Having body parts exposed is one thing. Turning someone away because their hair's in rollers, is a little ridiculous. Some of that stuff seems a little classist."
But on the other side of this argument, one parent said, "presentation is everything. The way you carry yourself shows a lot about yourself. If you can get dressed up to do other things, you can definitely get yourself prepared to go to your child's school."
Thoughts??
(NY Times)
© 2019 Corus Radio, a division of Corus Entertainment Inc.