I've got some good and bad news for fans of 'The Office.'
(giphy)
The bad news, The Office is LEAVING Netflix but the good news is that you'll still have a little under 2 years to binge watch.
NBC has decided to take The Office back for its own upcoming streaming platform so you'll only have until January 2021 to continue watching one of Netflix's most-viewed shows on the streaming site.
So if you want to binge watch all 9 seasons of the show after January 2021, you'll have to pay for NBCUniversal's new streaming service that will launch in the next few years.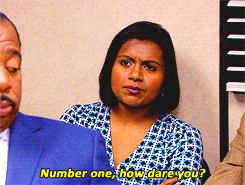 (giphy)
© 2019 Corus Radio, a division of Corus Entertainment Inc.