On Sunday, Chaka Khan performed the American national anthem at the NBA All-Star Game and her performance is being compared to Fergie's rendition of the anthem.
Back in 2018, Fergie had a very… um, let's just say, memorable performance at the NBA All-Star Game.
Let's be honest here and say it wasn't her best work, one person commented, "How is she singing in cursive?"
It wasn't as bad as Fergie's "memorable" rendition, but fans are pointing out that it definitely wasn't great.
We still love you Chaka Khan!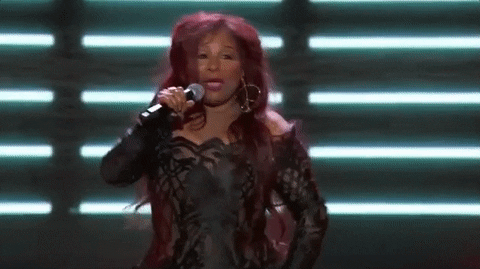 (giphy)
© 2020 Corus Radio, a division of Corus Entertainment Inc.